Attractions & Recreation
Mountain Biking Trail - Pipestone Quarry Trails.
Rock Climbing at Christie Mountain
The activities in the Rice Lake area are numerous: fishing, swimming, hiking, hunting, premier golf courses, snowmobiling, skiing, hockey, curling, bowling, roller-skating, and stock car racing, along with social and cultural events.
There is everything right here from pristine lakes to nature trails and nature preserves: from a restored pioneer village to a modern shopping mall with everything you might need, including the latest in fashion. But best of all – and for those seeking peace and quiet – here is the place to come to where you can just relax and enjoy the silence.
Area lakes – Barron County & Washburn County
Bowling - Rand's Bowling Lanes, 1601 S. Main St., 715-234-9912
Cross Country Skiing
Disc Golf Course @ UW-BC Campus
Fishing
Historic Tree Walk
Historic Walk in the Past
Salute Golf Outing
Theatre of the Arts - Northern Star Theatre, Red Barn Theatre
Enjoy a walk on the Cedar Side Trail.
Jasmine and Gavin are enjoying fishing from the pier at the Veterans Boat Landing.
More family fishing fun near Indian Mounds Park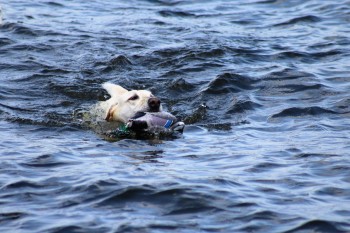 Even Spirit was enjoying a warm summer day in the lake.
Hunt Hill Audobon Santuary Program